Perućica HPP orders five new transformers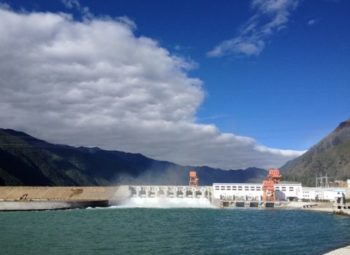 Misc
Posted by Patrick Haddad
A consortium established by Končar DST and Electro Team has been awarded a contract to supply Perućica hydropower plant (HPP) with five transformers.
Montenegro's power utility Elektroprivreda Crne Gore (EPCG) awarded the €2.25 million contract for the equipment for Perućica hydropower plant (HPP) to the consortium for the delivery of five transformers as well as spare parts and special tools.
The contract was signed by Igor Noveljić, CEO of EPCG, and consortium representative Ivan Klapan, who is also the CEO of Končar DST.
Dragan Čizmović, director of HPP Perućica, said that the capital reconstruction of all seven generators is underway. The fourth, fifth and seventh generators have been overhauled over the past two years.
He said that three offers were received for the delivery of the equipment. The consortium's one was the best, Čizmović added.
The contract is scheduled to be implemented by 2022. Two transformers are to be delivered and installed this year, two more next year and one in 2022.
Existing transformers at the Perućica HPP are produced by Končar. They have been operating for 60 years without any problems, EPCG said in a press release. Noveljić said a €60 million investment is planned in HPP Perućica.
Last year, EPCG signed a €33 million loan arrangement with Germany's KfW Development Bank for phase 2 of the overhaul and modernization of the hydroelectric system.
Negotiations with the lender on a new loan arrangement, worth €23 million, are expected this year, the company head asserted, adding that the funds would be used to install the eighth unit in the power plant.
He noted investments in Perućica are part of a five-year EPCG plan worth €170 million.
Source: Balkan Green Energy News
Photo (for illustrative purposes): Image by 子墨 黄 from Pixabay
Comments