ABB confirms divestment of Power Grids business at the end of Q2 2020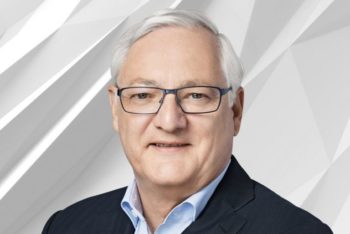 Companies
Posted by Staff
ABB has confirmed that the divestment of its Power Grids business is "on track with closing expected at the end of the second quarter 2020".
According to ABB's full-year and Q4 2019 results press statement, the Power Grids business will be divested to Hitachi in 2020.
"The divestment of Power Grids is on track and we are clearly starting to see the positive effects of implementing our new operating model and new culture," said Peter Voser, Chairman and CEO of ABB.
Do you want to feel the heartbeat of the global power transformer industry? Fygen provides you with all necessary intelligence for a truly unique real-time picture. Watch the trends quarterly for order intake and sales from more than 35 transformer companies globally. See how transformer exports and imports between China, USA and EU are changing. Explore the complete industry worldwide in Fygen's factory database, which gets updated with news and developments weekly.
On December 17, 2018, ABB announced an agreed sale of its Power Grids business. Consequently, the results of the Power Grids business are presented as discontinued operations.
"We have made good progress in 2019, gradually reducing stranded costs as part of the Power Grids carve-out process, steadily working through non-core and other legacy issues that hinder performance of the group and realizing savings through our ABB-OS simplification program," said Timo Ihamuotila, CFO of ABB.
Photo: Peter R. Voser, Chief Executive Officer, since April 2019, ABB Ltd. / ABB
Comments