Aecon acquires Voltage Power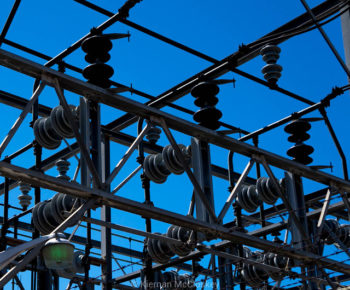 Misc
Posted by Patrick Haddad
Aecon Group Inc. has announced that it has acquired Voltage Power, an electrical transmission and substation contractor headquartered in Winnipeg, Manitoba.
The base purchase price is $30 million in cash, with additional earnout payments possible based on achieving minimum EBITDA targets over the next three years.  The base purchase price implies a transaction multiple of approximately 3.75x Voltage Power's average EBITDA over the past three years and will be fully financed using Aecon's available cash. 
A private, employee-owned company, Voltage Power brings key medium to high-voltage power transmission and distribution capabilities to Aecon. Voltage Power, with average annual revenue of approximately $60 million over the past three years has successfully completed over 20 projects in the past four years with an aggregate value of $200 million spanning Alberta, Saskatchewan, Manitoba, Ontario and Newfoundland.
Key projects include Manitoba Hydro's Keeyask 138 kV Switching Station and Bipole III 500 kV Transmission Line, Emera's Maritime Link 230 kV Transmission Line and New Gold's 230 kV Substation and Switching Station.
"The added ability to self-perform medium to high-voltage transmission and distribution work complements our existing core utility capabilities and further positions Aecon as a leading player in executing the strong pipeline of utility infrastructure opportunities across Canada," said Jean-Louis Servranckx, President and Chief Executive Officer, Aecon Group Inc.  "Voltage Power is the third strategic, tuck-in acquisition Aecon has made over the past 18 months, extending our integrated, self-perform capabilities and, along with the divestiture of Aecon's Contract Mining business in 2018, reflects Aecon's focus on core clients and end markets in our drive to be the number one Canadian infrastructure company."
Source: Aecon
Photo (for illustrative purposes): Substation / Kiernan McCloskey / Flickr / CC BY-SA 2.0
Comments