Nynas adds NYTRO transformer oil to New Jersey capacity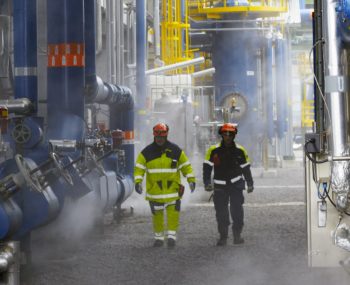 Misc
Posted by Patrick Haddad
Nynas has begun storing NYTRO® 11GBX-US transformer oil at its New Jersey depot for the first time.
As part of its existing capacity, Nynas stores naphthenic base and process oils at the depot located in Perth Amboy, New Jersey. By adding NYTRO® 11GBX-US, a type II ASTM D3487-16 transformer oil, available for the first time for delivery from this location, the company hopes to further service their customers in the region.
Developed for use in power and distribution transformers, rectifiers, circuit breakers and switchgears, NYTRO® 11GBX-US delivers solid resistance to oil degradation and provides reliable oxidation stability. A high-grade transformer oil, it also offers good heat transfer, excellent low-temperature properties and high dielectric strength.
"We are pleased to be extending our storage capacity at the New Jersey site. Supplying NYTRO® 11GBX-US allows us to bring value to customers by ensuring cost-efficient deliveries in this part of the country," says Andreas Hemmi, Head of Supply Chain Americas.
"One important objective for the future is to streamline and automate logistical operations without sacrificing any deliverables, enabling us to continue to meet and surpass our customers' expectations," adds Andreas Hemmi.
Source: Nynas
Photo (for illustrative purposes): Nynas / With Permission
Comments