Olsun builds four transformers for Indiana power plant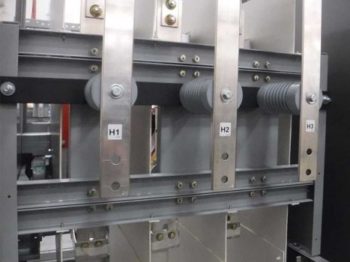 Misc
Posted by Patrick Haddad
Olsun Electrics has manufactured four substation transformers for a coal-fired power plant in Indiana.
The four medium-voltage units were custom manufactured for a 1.3 gigawatt, 1300 (MW) coal-fired power plant station in Indiana. Two of the units were rated at 660 kVA, while the remaining two were rated at 750 and 330 kVA respectively.
All six of its generating units are rated at 217.26 megawatts (MW), for a total capacity of 1,303.56 MW – enough to power a city of one million people.
Those generators produce electricity at 15,500 volts while the transformers outside the plant step up the voltage to 345,000 volts so that it can be transmitted efficiently to customers.
Olsun Electrics, an American custom transformer manufacturer, has been designing and manufacturing dry-type transformers for almost 70 years.
Source: Olsun
Photo (for illustrative purposes): Coal fired plant Indiana / Olsun Electrics
Comments