Ukrenergo signs substation reconstruction contract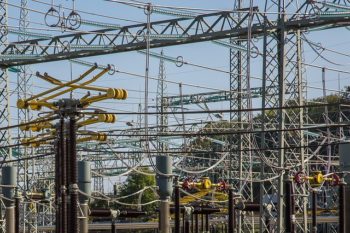 Misc
Posted by Patrick Haddad
Ukrenergo has signed a contract with the German-Croatian consortium Dalekovod JSC / General Electric Grid GmbH for the reconstruction of the 750 kV Dneprovskaya substation, situated in the Dnipropetrovsk region.
The contract value is €35.6 million, the term of the work is 3 years.
"Dneprovskaya substation" is the last of four modernization facilities as part of the project "Reconstruction of substations in the eastern part of Ukraine", funded by the KfW Development Bank and the German government, "the report says.
The project has a total cost of around €168 million and provides for the reconstruction of four substations, including the two 750 kV substations at Dneprovskaya and Zaporizhzhya of the Dnieper energy system, as well as the 330 kV substations at Kharkivskaya and Zalyutino of the Northern energy system.
The first contracts for the reconstruction of the Zaporizhzhya, Kharkiv and Zalyutino substations were signed in the second half of 2018 according to the results of international bidding, work is being carried out according to schedules.
The reconstruction of the Dnieper 750 kV substation provides for the replacement of worn-out and obsolete high-voltage equipment, partial replacement of relay protection and automation devices, auxiliary power supply systems and the construction of a civil protection center.
In addition, an additional 750 kV autotransformer with a capacity of 1000 MVA and a transverse control transformer will be installed to increase the substation's insufficient transformer power, increase the transmission capacity between 750 and 330 kV networks and ensure reliable transmission of electricity in the repair network operation schemes.
Source: LB.ua
Photo (for illustrative purposes): Image by Th G from Pixabay
Comments