Esamelco opens new substation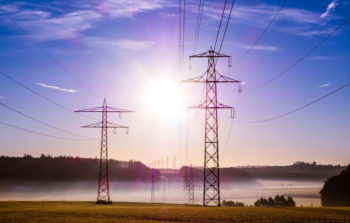 Substations
Posted by Patrick Haddad
The Eastern Samar Electric Cooperative (Esamelco) has opened a new 10 MVA power substation in the Philippine province of Eastern Samar.
The new substation was opened to better serve the northern municipalities of the province.
"Etong 10 MVA plus genset will provide more power to northern municipalities, " said Gen. Manager Atty. Jose Michael Edwin Amancio.
As of the present, low voltage may be experienced with the old set-up but once they connect to NGCP, all the loads will be transferred, many will experience voltage increase, explained Amancio.
He added that this 10 MVA is part of preparation for summer as people will need more power to use cooling equipment such as electric fans and air conditioners.
"We want best service and support the economic activities of the northern municipalities starting from Sulat to Jipapad and Maslog."
The upgraded power transformer will now remove "load shedding."
Source: Philippine Information Agency
Photo (for illustrative purposes): Image by Michael Schwarzenberger from Pixabay
Comments