Siemens announces major changes in management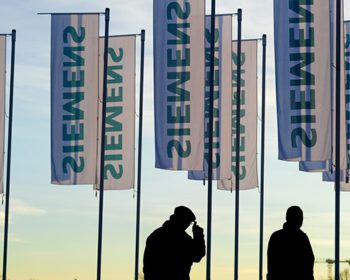 Companies
Posted by Patrick Haddad
Siemens has announced major changes in management as the company presses ahead with its plans to establish a new generation of management.
Principal amongst the announcements is that President and CEO of Siemens AG Joe Kaeser will not be pursuing a further contract extension, and is instead to be proposed as Chairman of the Supervisory Board of Siemens Energy.
The Supervisory Board has appointed Roland Busch, who is currently Deputy CEO, to take his place as President and CEO of Siemens AG.
At the latest, this appointment is to be effective at the end of the next ordinary Annual Shareholders' meeting, which is to take place on February 3, 2021. He is receiving a new contract for five years, effective April 1, 2020.
Effective immediately, Joe Kaeser will, in addition to his current duties, assume responsibility within the Managing Board for Siemens Energy, including Siemens Gamesa Renewable Energy.
Maria Ferraro, who is currently CFO of the Digital Industries Operating Company, has been appointed the new CFO of Siemens Energy, effective May 1, 2020. Michael Sen and Klaus Patzak, Siemens Energy's designated CEO and CFO, are leaving by mutual agreement. Michael Sen will remain available as an advisor to the President and CEO of Siemens AG until the spring of 2021.
"I'm very pleased that, through the decisions that it made today, the Siemens Supervisory Board will be strengthening the Siemens Energy leadership team substantially and has decided on the succession process for the top leadership of Siemens AG even faster than originally planned." said Jim Hageman Snabe, Chairman of the Supervisory Board of Siemens AG.
Do you want to feel the heartbeat of the global power transformer industry? Fygen provides you with all necessary intelligence for a truly unique real-time picture. Watch the trends quarterly for order intake and sales from more than 35 transformer companies globally. See how transformer exports and imports between China, USA and EU are changing. Explore the complete industry worldwide in Fygen's factory database, which gets updated with news and developments weekly.
Source: Siemens
Photo (for illustrative purposes): Siemens flags / Siemens Press / With Permission
Comments