Energy sector workers exempt from Washington stay-at-home order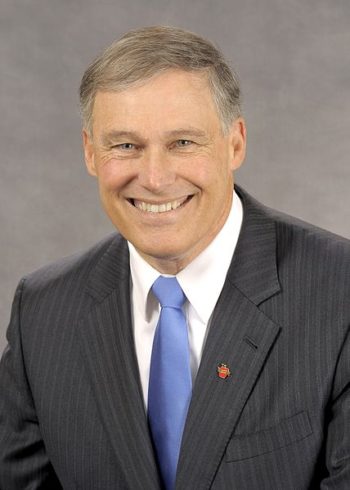 Misc
Posted by Patrick Haddad
Workers in the energy sector have been exempted from a sweeping stay-at-home order in Washington state.
Washington State Gov. Jay Inslee issued the statewide stay-at-home order Monday evening to help stem the spread of the deadly coronavirus.
The emergency proclamation will require people to stay at home for at least two weeks unless it is absolutely necessary to leave for such essentials as groceries or medicine or for an essential job, said a spokesperson for the governor.
Workers who maintain, ensure, or restore the generation, transmission, and distribution of electric power, including call centers, utility workers, reliability engineers and fleet maintenance technicians are all exempt from the order.
This extends to workers needed for hydroelectric, biofuels, biogas, geothermal energy, wind, biomass, solar, coal, and nuclear energy generation.
The stay-at-home order also does not include workers who maintain emergency management, risk management, safety and security, and business continuity at all energy generation, transmission, distribution, delivery, production, processing or refining facilities that provide critical community services to Washington state.
Source: Komo News
Photo (for illustrative purposes): Washington Governor Jay Inslee / Office of the Governor of the State of Washington / Wikimedia / Public Domain
Comments