COVID-19 materially challenged GE's Q1 results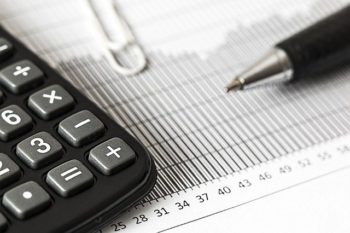 Companies
Posted by Patrick Haddad
GE has released its Q1 2020 financial report, highlighting the impact of COVID-19 on the industrial giant's returns.
The company's Power segment reported a 12% increase in orders from the previous year. Gas Power orders were up 8% organically*, and included orders for 9 gas turbines, including two HA units and three aero-derivative units. Power Portfolio orders were up 27% organically, with strong equipment orders in Steam Power and Power Conversion.
Revenues of $4.0 billion were down 13% reported and 12% organically*, with Gas Power and Power Portfolio both down 12% organically. Segment profit of negative $129 million was down by $239 million, largely due to lower services volume and additional costs from COVID-19 disruptions more than offsetting further fixed cost* reduction, primarily in Gas Power.
GE's Renewable Energy arm, however, posted an increase in revenue. Revenues of $3.2 billion were up 26% reported and 28% organically, mainly driven by Onshore Wind, with new unit turbine deliveries of 731 and repower kit deliveries of 219.
Orders of $3.1 billion were down 13% reported and 11% organically, with equipment and services orders down, while international orders were up 11%. Segment profit of negative $302million was down 61%, mainly driven by the non-recurrence of a non-cash gain in the first quarter of 2019, supply chain disruption due to COVID-19, and fulfilment delays, partially offset by higher Onshore Wind volume.
GE Chairman and CEO H. Lawrence Culp, Jr. said, "During this unprecedented pandemic, the GE team is focused on protecting the safety of our employees and communities, serving customers in their critical time of need, and preserving our strength for the long term. GE is delivering critical infrastructure and services across the globe, including our teams at Healthcare supporting caregivers who diagnose and treat COVID-19 patients every day."
Culp continued, "The impact from COVID-19 materially challenged our first-quarter results, especially in Aviation, where we saw a dramatic decline in commercial aerospace as the virus spread globally in March. We are targeting more than $2 billion in operational cost out and $3 billion of cash preservation to mitigate the financial impact, and we executed a series of actions to de-risk and de-lever our balance sheet amid a challenging environment. While there are many unknowns, there will be another side—planes will fly again, healthcare will normalize and modernize, and the world still needs more efficient, resilient energy. We're embracing today's reality and accelerating our multi-year transformation to make GE a stronger, nimbler, and more valuable company."
Do you want to feel the heartbeat of the global power transformer industry? Fygen provides you with all necessary intelligence for a truly unique real-time picture. Watch the trends quarterly for order intake and sales from more than 35 transformer companies globally. See how transformer exports and imports between China, USA and EU are changing. Explore the complete industry worldwide in Fygen's factory database, which gets updated with news and developments weekly.
*Non-GAAP Financial Measure
Source: GE
Photo (for illustrative purposes): Calculation / Steve Buissinne / Pixabay / Free for commercial use
Comments