ONEE completes work on Kenitra substation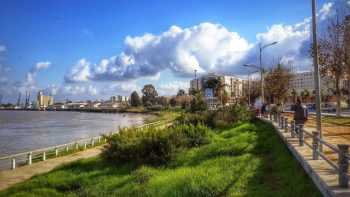 Substations
Posted by Patrick Haddad
Morocco's National Office of Electricity and Drinking Water (ONEE) has completed construction of a 60/22 kV substation in Kenitra city.
The substation is constructed on the site of the Automotive Induver Morocco (AGC), a company specializing in the manufacture of automotive glazing. It features two 60 KV outgoing bays, one 60 KV busbar, two complete 60/22 KV transformer bays and two 60/22KV power transformers of 25MVA each.
Furthermore, ONEE plans to build two 60 KV underground lines of 3.7 km each, from the 60/22KV Atlantic Free Zone Investment substation, as well as two 60/22KV spans at the Atlantic Free Zone Investment substation.
The construction of the substation in Kenitra city Morocco is a part of the actions put in place by the state-owned enterprise to support the country's industrial sector through the development of electrical energy supply projects.
Source: Construction Review Online
Photo (for illustrative purposes): Corniche Kenitra / Hakim Dahoune / Wikimedia / CC BY-SA 4.0
Comments