New transformers start to arrive at Pokuase substation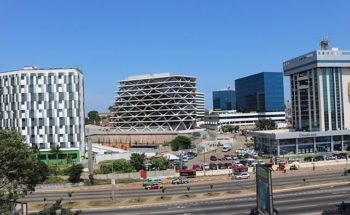 Substations
Posted by Patrick Haddad
The Millennium Development Authority (MiDA) has begun taking delivery of six major transformers procured for the completion of the largest power substation in Ghana at Pokuase in the Greater Accra Region.
Work on the Pokuase Bulk Supply Point (BSP) project, which is 61 per cent complete, is scheduled for completion and handover to the Electricity Company of Ghana (ECG) and the Ghana Grid Company (GRIDCo) at the end of the first quarter of 2021.
The first two transformers arrived in the country on April 27 and May 4, 2020, and have already been sent to the Pokuase site, with the rest scheduled to arrive next week.
The six transformers are all scheduled to arrive at the Pokuase site by Monday, May 18, 2020, according to the Project Manager of the BSP, Mr Patrick Oppong.
"So far, we have been able to transport one of the transformers to the BSP site and we are transporting the rest one at a time. By Monday, we will have all four 145 MVA transformers for GRIDCO's operations on site. The other two for the ECG will not cause any power outage; they will also arrive on the site shortly after," he said
The transformers, which are in two sizes of 145 megavolt amperes (MVA) and 39 MVA and were shipped in two batches, arrived at the Tema Port on April 27 and May 4, 2020, respectively, and are expected to support the operations of GRIDCo and the ECG.
Source: Graphic Online
Photo (for illustrative purposes): Airport City, Accra / Wikimedia / CC BY-SA 4.0
Comments