ZESA cancels power plant projects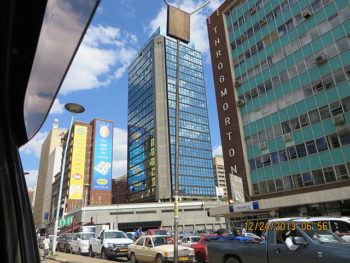 Misc
Posted by Patrick Haddad
Zimbabwe Power Company (ZPC), a unit of state power utility ZESA Holdings, has cancelled two multi-million dollar contracts signed with Indian electrical engineering firm, Jaguar Overseas Limited, for the re-powering of its Harare and Munyati thermal power plants.
The contracts, valued at a combined $217 Million, were allegedly cancelled after the Indian company failed to secure the requisite funding several years after landing the contracts.
JOL won the tender for Harare re-powering in 2014, while the rights to undertake refurbishments and upgrades on Munyati were secured in 2015 in partnership with Harare businessman Wicknell Chivayo's Intratrek Zimbabwe, but the contractors have dismally failed to deliver.
The re-powering works were designed to restore the power plants' generating capacities, which stands at 120 megawatts for Harare and 100MW for Munyati.
The plants' generating potential had declined over the years due to advanced age, having been built in the mid 1940s.
JOL builds transmission lines, power substations, low and medium voltage distribution systems and as an engineering, procurement and construction contractor, JOL was highly regarded as a turnkey power systems builder
"The contracts have been terminated and Jaguar Overseas is no longer behind implementation of the projects and there are new developments already happening in the background regarding re-powering of the plants," the source said on condition of anonymity.
This comes after Zesa recently confirmed it had terminated another multi-million dollar contract with a local firm, Helcraw Engineering, for the construction of a 120 megawatt peaking power plant in Mutare, eastern Zimbabwe.
ZPC has also already secured funding commitment for the re-powering of Bulawayo thermal power station to restore its electricity to its rated capacity of 90MW.
Zesa group chief executive Dr Sydney Gata declined to comment on the alleged contract termination .
Source: Nehanda Radio
Photo (for illustrative purposes): Downtown Harare, Zimbabwe / Suesen / Wikimedia / CC BY-SA 3.0
Comments