280-ton transformer delivered to Großgartach substation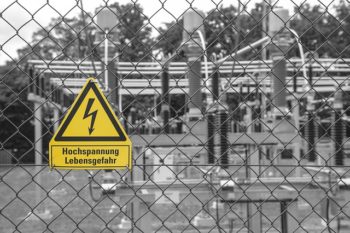 Companies
Posted by Patrick Haddad
A 280-ton transformer has been delivered to Transnet BW's Großgartach substation.
The transformer was built at Siemens in Nuremberg, it arrived in Schwaigern by rail and was reloaded. After reloading on the articulated lorry in the Leintalstadt, it has now safely arrived at the Großgartach substation.
"With its 380 kilovolts, the transformer is designed for maximum voltage. The old one was only designed for 220 kilovolts," said press spokesman David Moser. This is important to be able to transport electricity from north to south and vice versa in the "Südlink" project in the near future.
The transformer hangs between two red supporting beaks as a "bridge centerpiece".
The beaks in turn rest on a total of 24 axes. In total, the transport by truck weighs 500 tons. The Transnet BW company bought this monster. Press spokesman David Moser is involved in ten to twelve transports each year, but he also describes the transformer as a "large specimen".
The transformer will be assembled in Großgartach in the next few days. With the foundation underneath and a cooler on top, it will be just under 18.5 meters long, six meters wide and almost eleven meters high. Transnet BW currently operates three such transformers in Großgartach, one of which will replace the new one. From 2021, the transformer will be I full operation.
Source: Stimme
Photo (for illustrative purposes): Substation / Michael Schwarzenberger / Pixabay / Free for commercial use
Comments