Expert white paper: The world of DGA monitoring and its uncertainties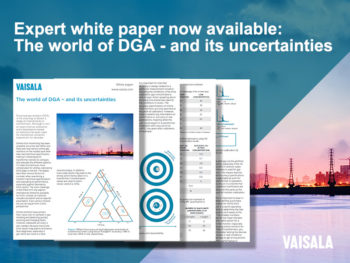 Companies
Sponsored Post
With multiple online gas monitors for transformers on the market, it can be difficult for owners to compare and evaluate the different options.
There are various factors to consider when examining a monitor's technical specifications and evaluating its performance, especially when comparing them with laboratory DGA results. Vaisala is committed to reliable, accurate and innovative measurement products and solutions.
We welcome you to take a deep dive into our commitment to R&D by reading Senior Industry Expert Senja Leivo's white paper.
Key takeaways:
• Measurement Accuracy
• Laboratory DGA
• Online DGA Monitors
• Comparison of Online DGA Monitors and Laboratory DGA
Download here
Comments