New 133kV substation built in Miri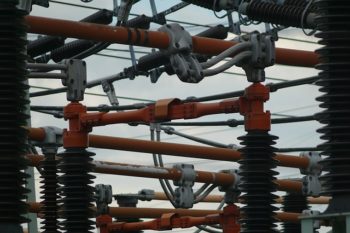 Substations
Posted by Patrick Haddad
A new 133kV substation has been constructed in Miri, Malaysia.
Samling Group was approached by Sarawak Energy Berhad (SEB) and obliged by way of donation of approximately 6.16 acres of land located at ParkCity Eastwood for the new Eastwood EHV (extra-high voltage) 133kV substation, as an investment into the future of Miri for generations to come.
Pantai Bayu Indah (PBI) Sdn Bhd chief operating officer Chee Siew Pin said SEB aimed to install new transmission capacity by constructing a more centralised substation closer to the city centre and Samling Group is doing its part for the benefit of the local community.
PBI is the master developer of Marina ParkCity and ParkCity Eastwood and a subsidiary of Samling Group of Companies.
"This is part of improving the reliability and quality of energy supply to the central area. The current energy demands are supported via two intake substations, namely Tudan EHV far to the north and Marudi junction EHV to the far south of Miri city. At their current location, these existing substations are not effectively situated to provide the most reliable energy supply to the central area.
"This new Eastwood EHV Substation will be one of the main injection points directly supplying to the central area. It is expected that with the completion of this substation, the reliability and quality of energy supply will be improved significantly," Chee said during a 'Zoom' meeting yesterday.
Chee added that the facility will reduce disruptions to the grid and the additional capacity will cater for the increased future energy demands as Miri continues to grow and expand.
Source: The Borneo Post
Photo (for illustrative purposes): Substation high voltage / karban / Pixabay / Free for commercial use
Comments