FortisBC to add new transformer to Kelowna substation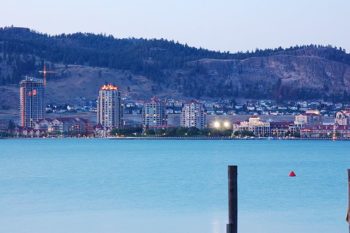 Substations
Posted by Patrick Haddad
Canadian utility FortisBC has proposed an expansion to the FA Lee Terminal Station in Kelowna.
A $23.2 million addition of a power transformer is needed to ensure Kelowna's electrical grid isn't overtaxed by 2022, FortisBC says.
The utility company says the project is necessary to "reliably maintain service" particularly during periods of peak power consumption.
Kelowna residents already use 50 per cent of the power produced by FortisBC in the summer, and 40 per cent in the winter.
"The Kelowna area covers a relatively small geographic area, but it has the highest load concentration in FortisBC's service territory," the company states in an application to the BC Utilities Commission for permission to build the power transformer addition.
The expansion is proposed for an existing power transformer site on McCurdy Road East in the Tower Ranch neighbourhood of East Kelowna. In addition to the needed electrical infrastructure, the company says plans include some landscaping improvements.
"The majority of the work will be done inside the substation property," reads part of a letter sent by FortisBC to area residents.
In operation since 1958, the McCurdy Road East site provides power to Kelowna, Lake Country, Joe Rich, and Big White ski resort.
If approved by the BCUC, the project would increase the typical FortisBC residential customer's bill by about $7 annually.The company would normally be required to hold a public meeting about such a large proposal. But because of the COVID-19 pandemic, a telephone conference call was held in mid-April, with fewer than 10 people participating.
Source: Kelowna Daily Courier
Photo (for illustrative purposes): Kelowna skyline / Darren Kirby / Wikimedia / CC BY-SA 2.0
Comments