ABB and Mesh Systems to launch digital cooperation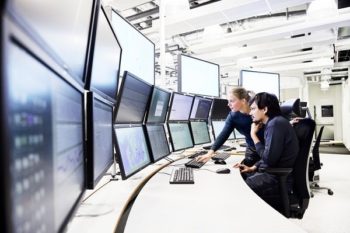 Tech
Posted by Patrick Haddad
Industrial leader ABB and information technology and services company Mesh Systems have announced a close, digital development collaboration.
Core competences of Mesh Systems in the area of Azure IoT and knowledge of the ABB Ability™ platform provide unique opportunities for ABB to accelerate digitalization of its offering, whether through development of Ability™ applications leveraging the core principles of Ability™ architecture or through migration of legacy systems onto the Ability™ platform.
Mesh Systems provided instrumental technical advice and expertise to ABB in the development of the ABB Ability™ platform, which is the foundation of ABB's industrial solutions and services that use digital technology since its inception. The platform, which is built on the Microsoft's intelligent Azure cloud technology offers a broad range of analytics and services.
Mesh has been a long-term Microsoft partner (Azure IoT Elite Partner; Microsoft Gold Partner) with 15 years of experience delivering digital solutions across device engineering, wireless communications, cloud-first application development, and program management (e.g. ABB Ability™ Simple Monitoring Service (SMS), ConnectIV™).
"Mesh Systems has been deeply involved in developing the ABB Ability™ platform, having added crucial components to it," said Shyam Kattepur, ABB's Group VP Platform Engineering. "Having Mesh Systems' expertise on Microsoft Azure technology will help our customers more quickly deploy new applications on the ABB Ability™ platform and thus accelerate our digital transformation."
"We're honored to be a key partner and to support the deep collaboration between ABB & Microsoft. After three years of supporting ABB to build and continuously enhance the Ability™ platform, we look forward to working with ABB divisions in the coming years to help them quickly drive customer value and adoption of the platform." Andrew Cohoat, Mesh Systems Vice President of Business Development.
Source: ABB
Photo (for illustrative purposes): Courtesy of ABB
Comments