Companies line up for Efacec takeover after nationalisation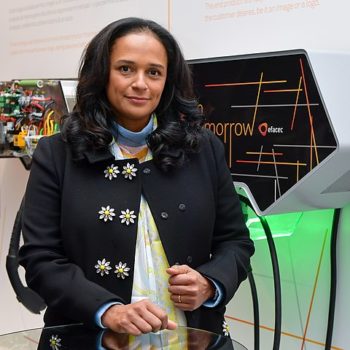 Companies
Posted by Patrick Haddad
The Portuguese Minister of Economy, Pedro Siza Vieira, has allegedly compiled a list of candidates to take over the recently nationalised company Efacec.
The Portuguese engineering firm was nationalised this week after contolling shareholder Isabel dos Santos was investigated for corruption in her home counry of Angola.
In a transitionary move, 71.7% of the company was nationalised after the corruption investigation against the former first daughter, who bought her stake in Efacec through the offshore company Winterfell 2 Limited for around €200 million.
Although the list has not yet been released to the public, it is expected that this will happen soon, since the company's sales process has been going on for months, with many interested parties, namely Alpac, Sodecia, Elsewedy, Ormazabal, Iberdrola, Oaktree and First Reserve, according to the same publication. The five most likely are the Portuguese Alpac and Sodecia, the Egyptian Elsewedy and the North Americans First Reserve and Oaktree.
Elsewedy is the one that presents the highest purchase offer, worth €130 million , according to Portuguese newspaper 'Expresso', with €90 million intended for the payment of Winterfell shares, equivalent to around 72% of the company's capital.
According to the same publication, the average value of the remaining offers is €70 million, which are divided between the payment of shares and the injection of capital into Efacec.
Source: Executive Digest
Photo (for illustrative purposes): Isabel dos Santos / Nuno Coimbra / Wikipedia / CC BY-SA 4.0
Comments