Spin-off of Siemens Energy approved by shareholders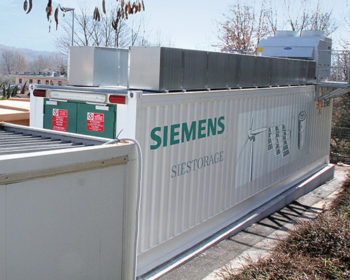 Companies
Posted by Staff
A large majority of Siemens shareholders at Extraordinary Shareholders' Meeting voted to approve the spin-off of the company's energy business to Siemens Energy AG.
According to Siemens, this step paves the way for the establishment of an independent company rigorously focused on the energy sector. In the future, Siemens AG will concentrate on Digital Industries, Smart Infrastructure and Siemens Mobility.
In total, 61.94 percent of the capital stock of Siemens AG entitled to vote was represented at the shareholders' meeting, which was held as a virtual event due to the coronavirus crisis.
Siemens will now drive the further preparations for the listing. The Capital Market Day for Siemens Energy is scheduled for September 1, 2020. The securities prospectus is to be published around two weeks prior to the listing, which is planned for September 28, 2020.
Siemens Energy operates globally along the entire energy value chain, including the service business. The company has about 91,000 employees worldwide (as of March 31, 2020). Its products include gas turbines, steam turbines, generators, transformers and compressors.
In the area of wind turbines, Siemens Energy's 67 percent stake in Siemens Gamesa Renewable Energy makes it a global market leader in renewable energies. According to the Combined Financial Statements of Siemens Energy AG as of September 30, 2019, Siemens Energy generated revenue of about €29 billion in fiscal 2019.
Photo: Siemens
Comments