Hitachi ABB to supply transformers for Chittaranjan Locomotive Works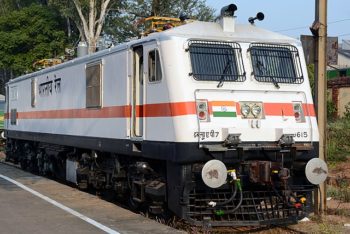 Misc
Posted by Patrick Haddad
Hitachi ABB Power Grids India has won an order to deliver its transformers to the government of India's electric locomotive manufacturer, Chittaranjan Locomotive Works (CLW).
The order, worth nearly $16 million, will help facilitate to production of 400 passenger and freight locomotive engines.
"The order from CLW is a prestigious one for Hitachi ABB Power Grids. It strengthens a two decades-long partnership with the customer and enables us to contribute further to India's mission to advance the economy in a responsible manner," said N Venu, MD, Hitachi ABB Power Grids India. "Railways are the backbone of environmentally-sustainable transport and our pioneering technology will help successfully balance energy expansion with the reduction of emissions."
For this project, Hitachi ABB Power Grids India is delivering transformers split between the 6,531 kilo-volt-ampere (kVA) for CLW's goods locomotive engines and the 7,775 kVA for passenger. These transformers feed power to essential train functions (e.g. traction, lighting, heating and ventilation, brakes, signaling and communication). They are a critical link in the traction chain, driving train performance and operator services.
Source: Construction Week Online
Photo (for illustrative purposes) WAP-7 Locomotive / Praveen Kr Mishra / Wikimedia / CC BY-SA 4.0
Comments