Westrafo delivers two 10 MVA transformers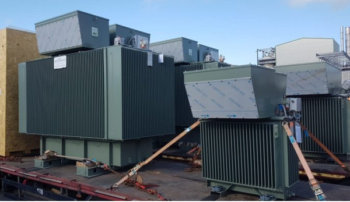 Misc
Posted by Patrick Haddad
Italian transformer manufacturer Westrafo has delivered two 10 MVA transformers to a British chemical plant.
The two FR3 insulated hermetic 10 MVA transformers were created for a multinational active in the chemical sector.
The transformers are designed to work at full load continuously and have been customized according to the customer's needs from a mechanical point of view to interface with the configuration of the existing system.
Westrafo design and produce transformers up to 63 MVA and 170 KV, both oil type than cast resin.
Source: Westrafo
Photo (for illustrative purposes): Image courtesy of Westrafo
Comments