Two new transformers installed at Ameren Missouri Power Distribution Centre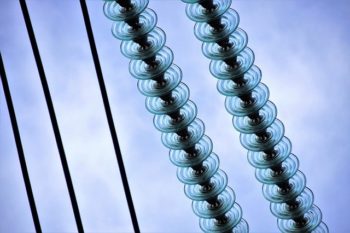 Companies
Posted by Patrick Haddad
The new Ameren Missouri Power Distribution Center in Cape Girardeau, Missouri has received two Missouri-made, 45-ton transformers.
Ameren Missouri Division Director Russell Burger said the new substation is a $12.5 million project to benefit the customers in the area.
"We're hoisting two transformers into place for our smart energy project in the name of the Cape Rock Substation," he explained.
He said Ameren is making sure this benefits not just the people of Cape Girardeau, but other Missourians as well.
"These transformers are made in Washington, Missouri by Weg Transformers, and they are built in Missouri," Burger said. "They are built by Missourians, and they are powering the quality of life by our Ameren Missouri customers here in Cape Girardeau."
Located at the corner of Cape Rock and Lexington, the new Ameren Missouri Distribution Center is on its way to being finished. Once it's done, it will power more than 7,300 homes and businesses in the area.
"This area of town is growing," he said. "Economic development is strong in this town, and we need increase capacity to serve our customers. And to also increase the liability in this section of town."
He said with increased energy loads during the winter, it was time to beef up transformer capacity.
"By putting these two transformers here, we will be able to power the needs for our customers in the future to be."
The Ameren Distribution station is set to be completed in December.
Source: KFVS12
Photo (for illustrative purposes): elektro führung / ivabalk / Pixabay / Free for commercial use
Comments