Two new transformers to be added to Werners End substation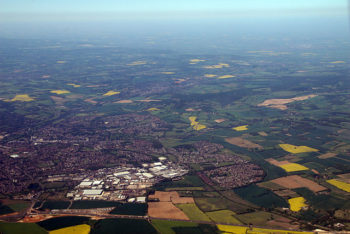 Substations
Posted by Patrick Haddad
UK Power Networks has announced plans to upgrade the Werners End substation in Hemmel Hempstead by adding two new transformers.
A £2.5 million investment by UK Power Networks, which distribute electricity across the East of England, will replace the existing single transformer with two new ones.
Arinze Udenwa, project manager for UK Power Networks, said: "We closely monitor our equipment and run maintenance and replacement programmes to safeguard power supplies.
"The existing electrical equipment at Warners End has served us well for decades and is being replaced by two new 33/11KV transformers which will increase the power capacity for what is a growing residential area.
"This project is one of many multi-million pound schemes we are carrying out this year with support from our Capital Programme Delivery alliance partners to make sure we continue to provide resilient power supplies for the local communities we serve."
The work, which will take around a year, will be at Warners End to the west of the town and will boost the reliability of power supplies for more than 8,000 customers.
Source: Hemel Today
Photo (for illustrative purposes): Aerial view of Hemel Hempstead / Doc Searls / Wikimedia / CC BY-SA 2.0
Comments