Transformer explosion injurs worker at Tuzla Thermal Power Plant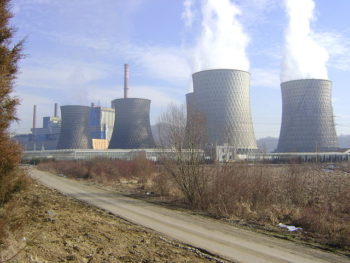 Misc
Posted by Patrick Haddad
A damaged transformer has been cited as the cause of an explosion at the Tuzla Thermal Power Plant in Bosnia and Herzegovina, where one of the workers was injured.
The executive directors for capital investments and production of the Eelektroprivreda Bosnia and Herzegovina, Senad Salkic and Samir Selimovic, visited Tuzla.
According to Selimovic, the accident was most likely caused by a damaged transformer, which caused a sudden discharge and injury to workers.
"Inspectors, experts and TPP experts are on the spot who will give the right answer as to the cause. Such things happen because, power plants are complex plants, but here it is especially difficult for us because one worker was injured. That is why we visited the thermal power plant today and talked to the director and technical director," said Selimović.
The severely injured 32-year-old worker was taken care of at the University Medical Center Tuzla and placed in the Intensive Care Unit.
"Everyone at Thermal Power Plant Tuzla is in contact with the Clinical Center and is working to show all the necessary care and attention and I hope he will be fine," says Selimovic.
Source: Sarajevo Times
Photo (for illustrative purposes): Termoelektrana Tuzla / MoserB / Wikimedia / Public Domain
Comments