Virgin Islands WAPA board signs off on $1 million substation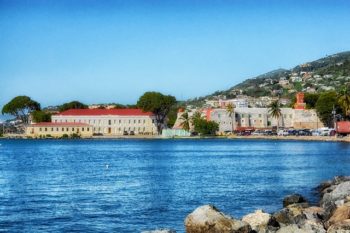 Substations
Posted by Patrick Haddad
The V.I Water and Power Authority (WAPA) board of directors has authorized a $1.1 million contract to install new switchgear at the East End Electrical Substation on St. Thomas.
Haugland Virgin Islands will furnish and install the new switchgear as part of a federally funded contract.
According to the WAPA press release, "when completed, the substation will function at full capacity providing more stable and reliable electrical service to the east end of St. Thomas and the island of St. John.
The new switchgear will require less maintenance, according to Executive Director Lawrence Kupfer.
The substation was severely damaged by Hurricane Irma in 2017 and has been replaced with a hardened poured concrete building making it more resilient to windstorms. In addition, the substation has been expanded to include communications and a work area.
The substation will be functional by the end of the month, according to the release.
Source: Virgin Islands Daily News
Photo (for illustrative purposes): St Thomas Virgin Islands / David Mark / Pixabay / Free for commercial use
Comments