Emerson aquires OSI for $1.6 billion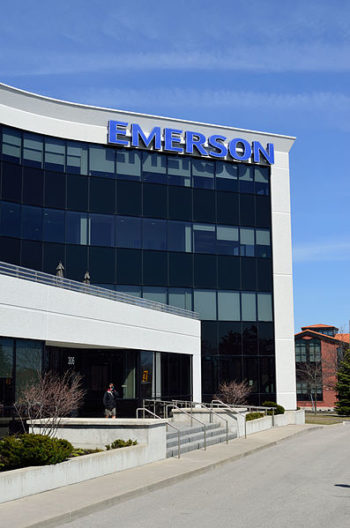 Companies
Posted by Patrick Haddad
Multinational engineering firm Emerson has agreed to acquire Open Systems International, Inc. (OSI Inc.) for $1.6 billion in an all cash transaction.
OSI Inc. is a leading operations technology software provider that broadens and complements Emerson's software portfolio and ability to more seamlessly incorporate renewable energy sources and improve energy efficiency and reliability.
"An enormous change is underway as utilities globally are investing to digitize the grid and adapt to rapidly evolving energy sources and new technologies that increase consumer choices," said Lal Karsanbhai, executive president of Emerson's Automation Solutions business.
"This acquisition will help the power industry maximize the remarkable opportunity to harness renewable energy sources and to accelerate the transformation to the smart power grid. Emerson now has the opportunity to be a leader in this large, rapidly growing market with a compelling and complete software and technology offering."
"Our $1 billion standalone software and associated engineering implementation services portfolio is quickly growing to meet customer needs and support operational performance, analytics and digital transformation," Karsanbhai said.
"OSI Inc. is a great business with a track record of high growth, strong profitability and long-term customer loyalty. This acquisition builds on Emerson's software footprint and supports customers in providing comprehensive end-to-end solutions to help the power industry continue transforming to meet the needs of tomorrow."
"Emerson and OSI share a commitment to excellent customer service and offering advanced technologies to help customers manage the reliability and resiliency of the electric grid," said Bahman Hoveida, President & CEO of OSI Inc.
"We are excited to combine our advanced technologies, engineering expertise and unsurpassed customer service not only to better serve our electric power customers but also to expand the reach of this critical software into other industries with the Emerson team."
Source: Emerson
Photo (for illustrative purposes): Emerson Electric Canada / Raysonho / Wikimedia / CC0 1.0
Comments