Transformer fire at Georgia Power plant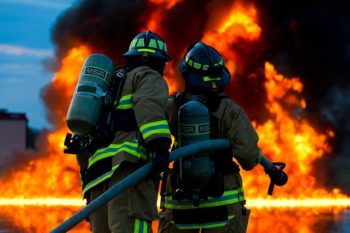 Misc
Posted by Patrick Haddad
A transformer fire at a Georgia Power plant has led to explosions throughout a Cobb County neighborhood in Georgia, USA.
The fire took place at Georgia Power's McDonough Atinkson Plant on Sunday night and appeared to result in an explosion.
Cobb County Fire and Emergency Services confirmed that crews battled a fire at the plant off South Cobb Drive.
"The transformer fire, which started and was contained within the Plant McDonough switchyard last night, has been extinguished. We have confirmed that there were no injuries as a result of the fire. Additionally, our power delivery system functioned as designed and there were no extended customer power outages as a result of this incident. The safety of our facilities and employees is our top priority every day. " said a Georgia Power statement.
"We are working to determine the exact cause of the fire but we believe it was the result of equipment failure related to the transformer. We appreciate the response, professionalism and hard work of fire personnel and other first responders as well as our employees in safely responding to this event." the statement continued.
Source: WSB TV
Photo (for illustrative purposes): Forefighter emrgency / Military Material / Pixabay / Free for commercial use
Comments