Transformer fire causes blackout in the Bronx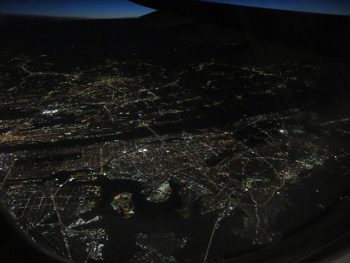 Misc
Posted by Patrick Haddad
A transformer fire has caused a blackout in the Bronx district of New York City.
A transformer fire on Thursday night was responsible for leaving up to 3000 people without power.
The ConEd district went without power for several hours, after a transformer cought fire and exploded.
Although there was a temporary restoration of power, it only lasted a short while before the blackout resumed.
Police were brought in to direct traffic due to the traffic lights also being down.
Source: NBC New York
Photo (for illustrative purposes): Aerial view of the Bronx at night in 2018 / Antony-22 / Wikimedia / CC BY-SA 4.0
Comments