APTEL approves curtailment of wind power in Andhra Pradesh over grid stability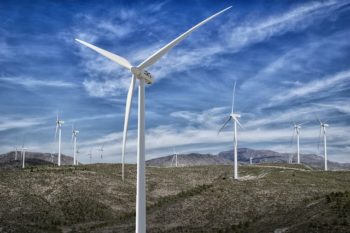 Misc
Posted by Patrick Haddad
India's Appellate Tribunal for Electricity (APTEL) has declined a wind power generator's appeal against the Andhra Pradesh State Load Despatch Centre (APSLDC) and the Transmission Corporation of Andhra Pradesh (APTRANSCO), asking them to revise power curtailment instructions for wind projects connected to a substation in the state.
The appellant, Tata Power Renewable Energy Limited (TPREL), had filed an instant application seeking the Tribunal to direct APSLDC and APTRANSCO to revise its power curtailment schedule to evacuate 79.52% of the power generated from its 100 MW wind project. The wind projects were connected to the 400 kV Uravakonda substation and were curtailed to evacuate 67% of the power generated from the projects.
Tata Power argued that APTRANSCO had commissioned a 315 MVA interconnecting transformer (ICT)-4 at the substation instead of 500 MVA as initially planned. It alleged creating a bottleneck for the evacuation of power from renewable energy generators from a very early stage.
The appellant explained that as a result of the insufficient evacuation capacity at the Uravakonda substation, its Nimbagallu wind project was forced to run under conditions of curtailment enforced by the APTRANSCO and APSLDC. It added that between April 2017 and March 2019, it suffered a generation loss of 32.66 million units (MU), and consequently, a revenue loss of around $2.4 million. Tata sought compensation for this from the APSLDC.
In August 2019, APTRANSCO reduced the evacuation to 30.74% following some malfunction. But when the system was restored, the Andhra Pradesh Electricity Regulatory Commission (APERC) set the evacuation rates at 70%, which the appellants argued was an oversight on the part of the Commission. They argued that there was no reason for the APERC not to set the evacuation rate at 79.52%.
APSLDC and APTRANSCO, in their response, denied and disputed all the contentions made by Tata Power. They stated that the curtailment of power was done with their statutory obligations in mind and to maintain the safety and security of the grid. They stated that the APSLDC had taken all efforts to restore the transformers back into service.
The respondents explained that the reason they revised curtailment to 70% after the transformers were restored was that running them at 79.52% was the reason for the breakdown in the first place. They said that they were apprehensive of similar outages in the future, leading to more loss.
In its final decision, the APTEL opined that given the circumstances at the Uravakonda substation, the 70% evacuation curtailment for wind power as decided by the state Commission in consultation with the APSLDC and APTRANSCO was justified.
It noted that if the transformers were to malfunction in the future as a result of a higher evacuation rate, other wind generators connected to the substation would suffer additional generation and financial losses.
"We are not inclined to interfere with the optimum scheduling and despatch (70%) decided by the state Commission and respondents," the APTEL said in its final order.
Source: Mercom India
Photo (for illustrative purposes): Park wind farm / Enrique Lopez Garre / Pixabay / Free for commercial use
Comments