Shell launches new biodegradable transformer oil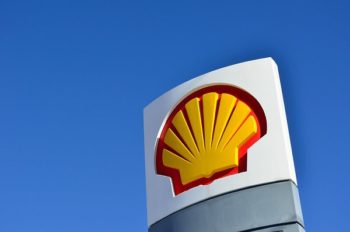 Tech
Posted by Patrick Haddad
Shell has launched Shell Diala S5 BD, a new biodegradable transformer oil made from gas-to-liquids (GTL) technology.
The new oil, Shell Diala S5 BD, is formulated with sulphur-free GTL technology, which eliminates the risk of corrosion caused by corrosive sulphur. The mineral-based transformer oil will reportedly also be offered at a lower price point than traditional ester-based biodegradable oils.
It is readily biodegradable, meaning it is suitable for environmentally sensitive locations that require particularly stringent safeguarding against spills.
"The power industry is working to deliver clean and efficient energy to an increasing number of customers who require constant access to electricity. The integration of renewable energy sources for power generation to the grid, combined with increased energy demands, equate to fluctuating loads placed on transformers. In a time when equipment is required, more than ever, to perform reliably, transformer oil choice is incredibly important to help sustain peak performance and mitigate unplanned and costly shutdowns," said Ed van Schaik, Product Application Specialist for Shell Diala Transformer Oils.
It is a high grade inhibited transformer oil with a high degree of compositional consistency that meets and exceeds the IEC 60296 specification.
With increased worldwide power demand seeing equipment positioned in more remote locations, the new product also provides a high level of cold temperature performance with a pourpoint of -51Cº, helping to keep businesses powered in some of the toughest climates on earth.
 "Shell believes that improving sustainability credentials does not mean sacrificing performance," continues Van Schaik. "Shell Diala S5 BD supports transformer operators in overcoming the biggest challenges currently facing the industry, by enabling their equipment to handle harsh cold climates and new environmental needs. By diminishing downtime and extending effective transformer life, Shell Diala S5 BD helps businesses lower Total Cost of Ownership of equipment."
Source: Shell Press release
Photo (for illustrative purposes): Shell Gas Station / Open Grid Scheduler / Flickr / CC0 1.0
Comments