Eaton to expand Waukesha facility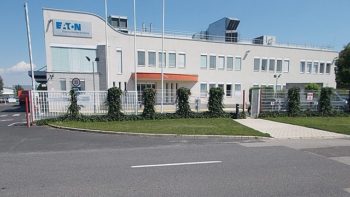 Misc
Posted by Patrick Haddad
Eaton Corp. has planned a $24 million expansion of its Waukesha operations in Wisconsin, USA.
Eaton will expand its power systems division facility, at 2300 Badger Drive, while also consolidating two other nearby facilities.
The company will close and sell its division facilities at 1900 E. North St., Waukesha, and 1045 Hickory St., Pewaukee. These operations will be consolidated into the Badger Drive facility.
Around 30 positions will be cut. Those employees may receive a severance package or apply for other positions at Eaton.
Eaton will continue to operate its other Waukesha facility at 1319 Lincoln Ave., said Jackie Pride, power systems division communications manager.
The 233,000-square-foot addition at Badger Drive will be completed in the fall of 2021, Pride said.
That facility will have about 660 employees once the consolidation project is done, she said.
Source: Milwaukee Journal Sentinel
Photo (for illustrative purposes): Eaton factory, Hungary / Globetrotter19 / Wikimedia / CC BY-SA 3.0
Comments