Qinghai solar plant goes online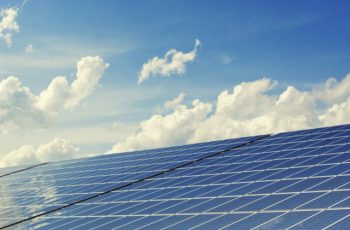 Misc
Posted by Patrick Haddad
China's Huanghe Hydropwer Development has completed construction on Photovoltaic (PV) solar park.
The 2.2 GW park, located in the deserts of Qinghai in northwester China, is said to be the world's largest of its kind. The project also includes 202.8 MW/MWh of storage capacity and is connected to an Ultra-High Voltage (UHV) transmission line that will be able to deliver the clean energy to eastern provinces. 
Chinese firm Sungrow supplied the inverters for the project, including what they called the world's most powerful 1500V string inverter, the SG225HX.
"We value Sungrow 's compelling global PV and energy storage track records and professionalism of the team. In this landmark project, Sungrow is the first ever company to pass the functional test of the synergizing control of both PV and energy storage system in regard of the energy management system," commented a spokesperson from Huanghe Hydropower.
Construction of the $2.2 billion plant began in November 2019 and was completed in September 2020.
Source: Sungrow
Photo (for illustrative purposes): Blue Solar Planel Board / Pixabay / Pexels / CC0 1.0
Comments