Egypt and Cyprus discuss power link progress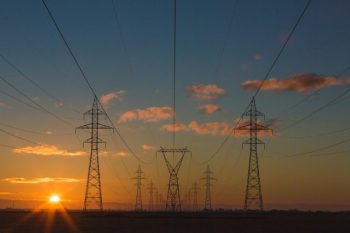 Misc
Posted by Patrick Haddad
Egypt's Minister of Electricity and Renewable Energy, Mohamed Shaker, has discussed with Ambassador of Cyprus in Cairo, Homer Mavrommatis, the latest developments in the power interconnection project between the two countries.
Shaker stressed that the implementation of the linkage project strengthens the partnership between the two countries as well as achieving benefits for the two countries, taking into account recent developments in the electricity and energy sector and increasing the available capabilities.
He directed the rapid completion of the electrical interconnection project between Egypt and Cyprus, and from there to Greece and then to the rest of Europe, so that Egypt would be an important energy carrier for the European continent.
The minister referred to the success of the electricity sector in cooperation with the German company, Siemens, and its local partners to implement three of the giant power stations in Beni Suef, Burullus, and the New Administrative Capital to add 14,400 megawatts,noting the great interest and efforts made by the electricity sector to improve and develop the services .
The Egyptian electricity sector is working to support and develop electricity transmission and distribution networks to accommodate and benefit from the large capacities that are added from new and renewable resources, he added. "For this purpose, many projects have been implemented in the field of overhead lines and transformer stations on the super and high efforts at the level of the State in the period from 2014 till now."
He explained that the length of the 500 kV networks has increased by approximately 1.5 times what it was in 2014, and the capacity of transformer stations has been increased by a voltage of 500 kV, marking an increase of 4 times over the network in 2014 on the same voltage, in addition to the lengths and capacities of transformer stations were added to the rest of the efforts, whether it was the establishment of new projects or the expansion of existing projects.
"Egypt actively participates in all regional electrical interconnection projects, as Egypt is electrically linked with neighboring countries, east and west, with Jordan and Libya, and the first phase of the connection with Sudan has been completed," he stated.
Shaker said that progress is being made to complete the joint electrical interconnection project between Egypt and Saudi Arabia, and that the electrical interconnection in the south is being studied in the direction of the African continent to take advantage of the enormous potential of hydropower in Africa.
He stressed the interest that the electricity and renewable energy sector attaches to electrical interconnection projects so that Egypt becomes a regional center for energy exchange with Europe, Arab and African countries.
Source: Egypt Today
Photo (for illustrative purposes): Dawn / Pexels / Pixabay / Free for commercial use
Comments