How do you guard against power transformer air leaks?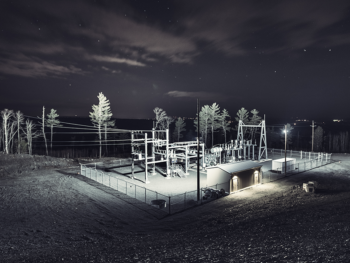 Companies
Posted by Staff
Why is monitoring and confirming proper sealing against ambient air ingress so crucial?
Because a transformer's operational lifespan is determined largely by the condition of its solid insulation. The presence of oxygen in transformer oil accelerates ageing of its solid insulation — especially the paper within its windings.
Problems with traditional methods
With the industry increasingly turning to sealed transformer designs, the issue of air leaks as a source of oxygen has only grown in importance. And this is where traditional methods are failing.
Measuring oxygen can be a notoriously fickle business. The real problem isn't that oxygen sensors require replacement at regular intervals, but that if there is an oxygen consuming reaction inside a leaking transformer, simply measuring O2 will give a false indication of the transformer's condition.
Additionally, if your transformer is sealed, you cannot reliably calculate nitrogen values from oxygen values at all since your transformer's oil isn't saturated to ambient air with a constant nitrogen-oxygen ratio — which is the basis of such calculations.
Better DGA monitoring with total gas pressure
The easiest way to reliably detect air leaks is to monitor the total pressure of all dissolved gases in oil. This new, groundbreaking method can detect in real time, in a very early phase any air leaks into a sealed power transformer's tank.
In case of air ingress, the largest portion of gases would be nitrogen and oxygen. With an advanced DGA monitor such as Vaisala OPT100, both can be completely extracted from oil, due to their poor solubility. A leak can be identified this way because the nitrogen value would both dominate and increase over time as it is neither formed nor consumed in the transformer. This holds true even if all oxygen had been consumed in a reaction.
This new parameter, in addition to the online DGA monitoring, is a valuable tool for health indexes, automated transformer condition assessment and even operative loading guidance, just to give a few examples.
See for yourself — download our new White Paper
Download our new White Paper for an in-depth look at how Vaisala can help you maximize your power transformer's operational life. Get to know the limitations of current air ingress detection methods and what makes Vaisala's new total gas pressure method so uniquely intuitive and reliable.
Comments