Hitachi ABB transformers help connect China's first 10 MW offshore wind turbine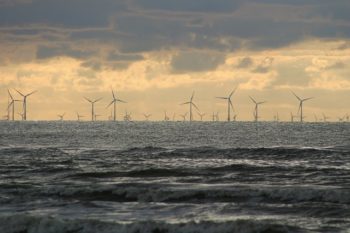 Misc
Posted by Patrick Haddad
China's first 10 MW offshore wind turbine has been successfully connected to the grid at the Fuqing Xinghua Bay Phase II Offshore Wind Farm in Fujian Province, with transformer solutions provided by Hitachi ABB Power Grid.
Fujian Province is close to the East China Sea and the Taiwan Strait, with significant geographical advantages and rich coastal wind energy resources. The 10MW wind turbine is jointly developed by Dongfang Electric Group and Three Gorges Group in Fuqing Xinghua Bay Phase II, designed for Class I wind areas in Fujian and Guangdong, with strong typhoon resistance.
Hitachi ABB Power Grid Hefei acted as transformer production base for Dongfang Electric Wind Power Co Ltd's application needs, developing a 12.5MVA large slender (Slender) oil-immersed transformer.
As a large-capacity offshore wind turbine, the project has broken through a number of large offshore wind power technology bottlenecks. At an annual average wind speed of 10 meters/second, a single turbine can deliver 40 million degrees of clean electricity per year, which can meet the normal electricity consumption of 20,000 three-member families for one year, and reduce coal consumption by 13,000 tons and carbon dioxide emissions by 35,000 tons.
  "Hitachi ABB Grid has the world's leading installed transformer capacity. As a market leader, our transformer solutions are widely used in China's offshore wind power sector and can effectively respond to extreme offshore weather to ensure stable and reliable operation of wind power systems. We will continue to use technological innovation to drive the large-scale development of offshore wind power in China and build a sustainable energy future." Zhang Jianhua, Head of Transformer Business Unit Greater China at Hitachi ABB Power Grid Ltd. and Senior Vice President of ABB Power Grid Investment (China) Ltd. said.
Source: Cinic.org
Photo (for illustrative purposes): Wind Park / David Will / Pixabay / Free for commercial use
Comments