Members of Congress to Commerce Secretary Ross: Don't Impose Section 232 Tariffs on Electrical Steel Imports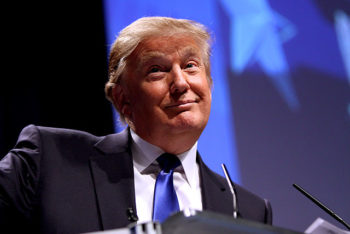 Misc
Posted by Patrick Haddad
Members of the U.S. Congress have urged Commerce Secretary Wilbur Ross to refrain from imposing Section 232 tariffs on imports of electrical transformers and their components, including grain-oriented electrical steel (GOES).
The letter—led by Rep. Denver Riggleman (R-VA) and signed by Reps. Benjamin Cline (R-VA), Morgan Griffith (R-VA), Bruce Westerman (R-AR) and Dan Bishop (R-NC) — warns of the economic consequences on the U.S. transformer industry which employs 15,000 Americans, and stresses that these imports are not a national security threat, as the products are sourced primarily from USMCA trading partners Canada and Mexico due to a shortage of domestically manufactured supply. 
The letter states, "We…[represent] millions of Americans who stand to be negatively affected by the Section 232 investigation into imports of transformers, cores and laminations should this investigation result in tariffs or other restrictions on imports of transformers and their components….The prosperity of this country depends on the reliable supply of low-cost electricity to business and consumers throughout the United States. The outcome of this investigation threatens to undermine that supply."
The letter provides a list of negative consequences of import restrictions and continues, "Against the clear risk to national economic health (and our national defense), there is no justifications for the imposition of tariffs or other trade restrictions, especially on two of our closest allies and partners in the world. Section 232 import restrictions would not remedy the operations of the sole current manufacturer of grain oriented electrical steel in the United States and will certainly worsen the problems of downstream U.S. industries that will be affected."
The letter is the latest communication by Members of Congress from across the country opposed to potential Section 232 tariffs. Multiple letters from Republicans and Democrats in both the House and the Senate‑‑ including Senator Pat Toomey (R-PA) from the battleground state of Pennsylvania‑‑have been sent to the Commerce Department warning against import restrictions on electrical transformers and their components, including GOES.
Source: The Core Coalition
Photo (for illustrative purposes): Donald Trump / Gage Skidmore / Wikimedia / CC BY-SA 3.0
Comments