Hammond Power Solutions Inc. announces third quarter financial results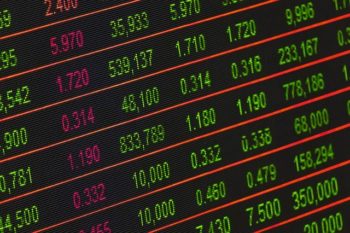 Misc
Posted by Patrick Haddad
Hammond Power Solutions Inc. (HPS), a leading manufacturer of dry-type and cast resin transformers and related magnetics, today announced its financial results for the Third Quarter of 2020.
Sales from continuing operations for the quarter-ended September 26, 2020 were $78,115 versus Quarter 3, 2019 sales of $91,502, a decrease of $13,387 or 14.6%. The sales decline was primarily impacted by the negative effect that the COVID-19 global pandemic had on many of the markets HPS operate in, as well as their customers, due to the deferment of electrical projects, business interruptions and overall lower economic activity.
Due to the effects of the COVID-19 pandemic, both North America and India experienced decreased bookings of 20.2% as compared to Quarter 3, 2019, primarily in the direct sales/OEM sales channel, which had a decrease of 43.7% while booking rates in the distributor channel were up 2.3%, in spite of the business effects of the pandemic in Quarter 3, 2020.
Bill Hammond, CEO commented, "The Company continues to deliver higher than expected profitability through a combination of favorable product mix, cost reductions, as well as customer short lead time premium pricing and government wage subsidy. The strength and resiliency of our business has contributed to our relative success during this pandemic."
The demand for transformers, particularly in North America continues, but sales volumes have been and are expected to be, tempered due to the economic impact caused by the pandemic. Based on the foregoing, HPS expects to see continued moderation and fluctuation of revenues as well as a continuation of increases in operational costs which will have the effect of reducing HPS' financial performance in 2020 and into 2021.
Mr. Hammond concluded, "We know that some challenges may lie ahead over the next six months due to a resurgence in this pandemic as well as U.S. political uncertainty however we are confident in our continued financial strength and performance, as well as our ability to provide superior service through the continuing efforts and passion of our employees.".
Source: Hammond Power Solutions
Photo (for illustrative purposes): Business stock finance / Ahmad Ardity / Pixabay / Free for commercial use
Comments