Mexico agrees to monitor steel exports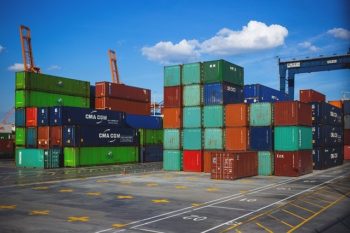 Misc
Posted by Patrick Haddad
The Mexican government has agreed to strictly monitor certain steel exports to ensure they do not contain low-price steel from countries outside North America, averting future U.S. tariffs, according to the U.S. Trade Representative's (USTR) office.
The agreement, reached after bilateral consultations, affects the transshipment of grain-oriented electrical steel (GOES) from outside the North American region into the United States through downstream products such as transformer cores that could contain such steel.
Beginning in the fourth quarter of 2020, Mexico would implement "a strict monitoring regime for exports of electrical transformer laminations and cores made of non-North American GOES," USTR said.
As a result, imports from Mexico will not be subject to any tariffs on electrical transformers and related parts, the U.S. trade agency said in a statement.
U.S. Trade Representative Robert Lighthizer thanked his Mexican counterpart for working to find cooperative solutions to a common regional problem.
"The resilience of North America's energy infrastructure is significantly enhanced by having electrical steel production capability within our region," he said. "An influx of low-price steel from third countries imperils this capability."
Source: Yahoo
Photo (for illustrative purposes): Cargo containers / Pexels / Pixabay / Free for commercial use
Comments