Paraguay signs contract for 500 kV substation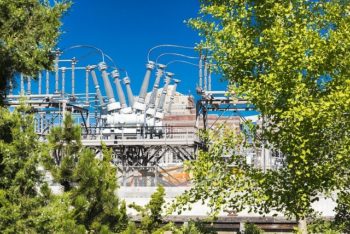 Substations
Posted by Patrick Haddad
The Paraguayan National Government, through the National Electricity Administration, has signed a contract for the construction and interconnection of the 500 kV Yguazú Substation.
The CONSORTIUM SIEMENS- RIEDER – YGUAZU 500, awarded for Lot 1, will be in charge of the construction of the Yguazú Substation in 500 kV, while the company CIE S.A., awarded for Lot 2, will be in charge of the construction of the 500 kV Transmission Line in double terna and the adaptation of the existing 220 kV lines in its route.
Lot 1 includes the construction of the 500 kV Yguazú Substation, with a switching system that provides greater reliability to facilities of this type, both for 500kV and 220kV, and includes the supply and assembly of two banks of 500/220/23 kV autotransformers with 600 MVA of power, in addition to the supply and assembly of a 220/23 kV power transformer with 80 MVA, the 23 kV sector, Control House, Cell House, Relay Houses, Maintenance Workshop, Safety Guards and complementary civil works.
Lot 2 contemplates the design, supply, construction, assembly and commissioning of a 500 kV High Voltage line, double terna, four conductors per phase, with an approximate total length of 55 km, from the existing exit portal at the Right Bank Substation (Itaipu Binacional) to the line's arrival portal in the 500 kV yard of the future Yguazú Substation. It also includes the sectioning of both circuits of the 220 kV Kilometer 30 Transmission Line – Col. Oviedo, as well as adjustments to the 220 kV Right Bank (Itaipu) – Itakyry and 66 kV Right Bank (Itaipu) – Hernandarias Lines.
The execution period for the aforementioned works is approximately 26 months and should be ready by the end of 2022. The total investment comes to around $100 million, with financing from the Latin American Development Bank (CAF).
This project, which is part of the Program to Strengthen the Transmission of the National Interconnected System, is extremely important to ensure the total availability of power from the Itaipu Hydroelectric Power Plant, as of the year 2023.
Source: ANDE
Photo (for illustrative purposes): transformer substation / Niel Crook / Pixabay / Free for commercial use
Comments