U.S Senator praises Mexico GOES agreement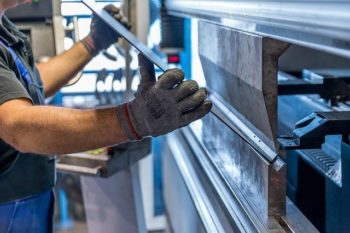 Misc
Posted by Patrick Haddad
U.S. Sen. Rob Portman (R-OH) has praised a recent trade agreement in which Mexico will closely monitor shipments of grain-oriented electrical steel (GOES) products, typically used in power transformers, to the United States.  
The U.S. and Mexico successfully concluded consultations held pursuant to their Joint Statement of May 17, 2019 to address the transshipment of GOES products from outside the North American region into the U.S. through GOES-containing downstream products, according to U.S. Trade Representative (USTR) Robert Lighthizer.
"I am pleased to see Ambassador Lighthizer take this action to protect the workers who produce grain oriented electrical steel in Zanesville, Ohio and Butler, Pennsylvania," Sen. Portman said. "These jobs are the last left in American making this kind of steel which is critical for our power grid and infrastructure."
The new agreement follows ongoing efforts by Sen. Portman to bring attention to the transshipment crisis in downstream products of GOES. In March 2018, Sen. Portman urged the U.S. Department of Commerce to self-initiate an investigation into the national security threat posed by this transshipment under Section 232 of the Trade Expansion Act of 1962, according to the lawmaker's office.
In May, Portman applauded U.S. Commerce Secretary Wilbur Ross and the Trump administration for taking action designed to protect jobs at Cleveland-Cliffs, an Ohio company and the last U.S. producer of GOES.
"I urged Secretary Ross to self-initiate the Section 232 investigation into these products earlier this year, and thank him and Ambassador Lighthizer for their hard work and support," said the senator.
"I'm pleased that Cleveland Cliffs and their workers have received this support and will be able to compete and win with American-made electrical steel."
Under the newly reached agreement, Mexico will not be subject to Section 232 action, according to the Office of the USTR.
Source: The Rippon Advance
Photo (for illustrative purposes): Tube bender work machine / Michal Jarmoluk / Pixabay / Free for commercial use
Comments