Elsewedy secures Toshka substation contracts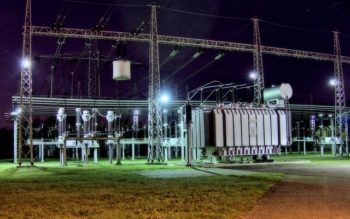 Substations
Posted by Patrick Haddad
Elsewedy Electric Transmission and Distribution has secured two fast track tenders for the Toshka transformer substations, worth just over $54 million.
The first contract includes the construction of overhead transmission lines (OHTL) and the turnkey construction of the 220 KV Double Circuit Toshka 2/Owinat East (in/out) connection to Toshka 4 substation.
Approximately 60 km of line will be laid, using ACSR 380/50 mm2 conductors type and shield wire GS108 mm 2 with a completion period of 4 months.
The second fast track contract is for a Toshka (4) (3×175+ 5×40) MVA, 220/66/22 kV GIS substation. The project includes engineering, design, fabrication, factory tests, as well as the installation of power transformers. The contracts are estimated to be worth aroud $54 million and are extected to be completed in a period of 10 months. 
Source: Elsewedy
Photo (for illustrative purposes): Substation / Harald Landsrath / Pixabay / Free for commercial use
Comments