Trafo / TMC partnership a success in South Africa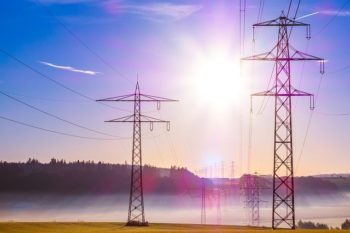 Misc
Posted by Patrick Haddad
The partnership between South African transformer supplier Trafo Power Solutions and Italian transformer manufacturer TMC Transformers has helped increase access to dry-type transformer technology, according to both companies.
"The business prospects for TMC in Africa are quite good and we note that there are many different signals or business indexes that have shown a plan for investment. In many of these business sectors, there is a demand for specialised dry-type transformer technology suitable for different ambient conditions and capable of high performances," says TMC Transformers business development manager Robert Deri.
According to Trafo Power Solutions MD David Claassen, there was been an increase in demand for dry-type transformers in South Africa, despite the country being a late adopter of the technology.
This increase in demand might be attributable to the cost of dry-type transformer technology, which has decreased over the past ten years, while the technology has improved. The technology is also more environmentally sustainable since it does not rely on fossil fuels – oil – to operate.
Claassen expects these factors will contribute to a continuing upward trend in dry-type transformer demand for the foreseeable future.
Although dry-type transformers are used in a variety of applications, including at mines, oil refineries, factories, hospitals, pump stations and hotels, Claassen says the most significant area of growth has been new data centres, which run particular loads and have stringent safety requirements.
Under the SADC EPA, the EU has fully or partially removed customs duties on 98.7% of imports from South Africa, while guaranteeing full free access for the rest of the signatory countries. Under this agreement, the EU remains South Africa's largest trade and investment partner.
Deri says the well-established connections between South Africa and the EU make collaboration between South Africa and Italy, an EU member, easy and strong – which has allowed for the successful partnership between Trafo Power Solutions and TMC Transformers.
Deri points out that one of the main reasons behind partnering with Trafo Power Solutions was its extensive experience with electromechanical technology and products in African markets.
"Trafo Power Solutions understands the market sector and knows the existing and potential customer base. It has the skills set to manage customer requirements, and the capability and resources to support the customer– from the feasibility study stage and the execution design stage to the delivery, installation and commissioning stage," Deri explains.
Source: Engineering News
Photo (for illustrative purposes): power lines / Michael Schwarzenberger / Pixabay / Free for commercial use
Comments