Rosh Engineering wins transformer refurbishment contract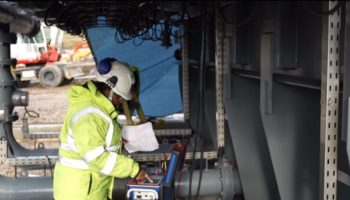 Service
Posted by Patrick Haddad
British engineering firm Rosh Engineering has announced that it has won a three-year transformer refurbishment contract.
Rosh Engineering, based in the north-east of England, has won a framework contract for the repair and refurbishment of 33kv/11kV transformers for distribution network operator Electricity North West (ENW).
The work will include cooling system replacement and refurbishment from radiators through to the fans, as well as pump repair and replacement as necessary.
ENW has the option to extend the contract until 2025.
Ian Dormer, managing director of Rosh Engineering, said: "We have successfully carried out many contracts on the ENW Network over the years and look forward to cementing our relationship even further with this long term commitment."
Source: BDaily News
Photo courtesy of Rosh Engineering
Comments