Son and Daughter take over Supervisory Board at ZIEHL-ABEGG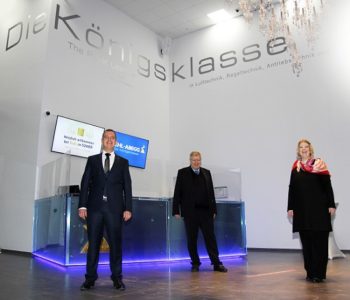 Companies
Posted by Patrick Haddad
Transformer cooling fan manufacturer ZIEHL-ABEGG has made two changes to it's Supervisory Board, with leader Uwe Ziehl passing more responsibility on to his children.
Uwe Ziehl has handed over the Chair of the Supervisory Board to his son Dennis Ziehl, while his daughter Sindia Ziehl takes over the Mandate within the Board of Supervisions
The Entrepreneur Uwe Ziehl handed over the chair of the Supervisory Board of ZIEHL-ABEGG since the turn of this year. Dennis Ziehl will follow his position as Director of the Supervisory Board. "I highly thank our father for this excellent technical development of the global, very well-positioned company within the last 20 years", he says.
Now, Sindia Ziehl also counts as a member of the Supervisory Board of ZIEHL-ABEGG. Dennis and Sindia Ziehl are great-grandchildren of the founder of the company Emil Ziehl. Furthermore, Dennis Ziehl is working full time as director of the ZIEHL industrie-elektronik GmbH in Schwäbisch Hall and is additionally a member of the IHK general assembly.
"Within many companies, a generation change comes rough and with problems – Uwe Ziehl worked for decades precisely on the fact that we can now smoothly continue our global successful course as technology leader", says the president of the Executive Board, Peter Fenkl.
Source and image courtesy of: ZIEHL-ABEGG
Comments