U.S. imposes new sanctions after Iran GOES sale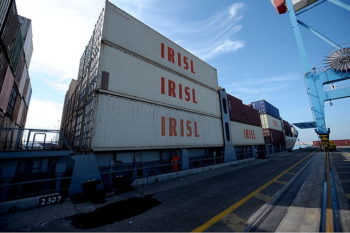 Companies
Posted by Patrick Haddad
The United States' State Department has imposed fresh sanctions on seven entities and two individuals over the transfer of grain-oriented eletrical steel (GOES) to Iran.
Washington brought in the new sanctions for violating existing U.S. sanctions on shipping steel to or from Iran. The entities included a number if Iranian companies, as well as the Chinese-based Jiangyin Mascot Special Steel Co. and U.A.E.-based Accenture Building Materials.
The State Department has specifically targetted the Islamic Republic of Iran Shipping Lines (IRISL) pursuant to Section 1245(a)(1)(C)(i)(II) of the Iran Freedom and Counter-Proliferation Act (IFCA). Mohammad Reza Modarres Khiabani, the Chief Executive Officer of IRISL, has also been sanctioned.
According to the State Department, "IRISL knowingly transferred, directly or indirectly, to Iran grain-oriented electrical steel to at least one Iranian person on the List of Specially Designated Nationals and Blocked Persons maintained by the Office of Foreign Assets Control of the Department of the Treasury (SDN List), namely Hoopad Darya Shipping Agency Company."
The State Department is also designating Iran Transfo Company and Zangan Distribution Transformer Company pursuant to IFCA Section 1245(a)(1)(C)(i)(II). Both of these entities, as well as the Jiangyin Mascot Special Steel Co., have been accused of trading in electrical steel with Iran in contravention of the IFCA.
Source: U.S. Embassy in Georgia
Photo (for illustrative purposes): Israel Defense Forces – IRISL – Islamic Republic of Iran Shipping Lines / Israel Defence Forces / Wikimedia / Public Domain
Comments