OXYWELD – 40 YEARS OF OXYHYDROGEN GAS GENERATORS FOR BRAZING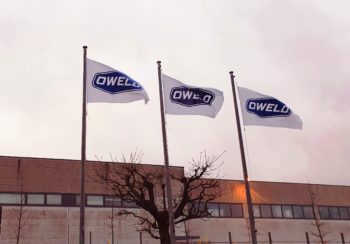 Companies
Posted by Staff
OXYWELD with its OWELD brand is the first producer of oxy-hydrogen gas generators for copper, aluminium, brass, wires, flat wires, cables, CTC and busbars brazing.
This eco-friendly-safe system replaces the conventional gas cylinders. Founded in 1981 by Enrico Andreetta, started the export first in Europe and then in the USA, Middle East and Asia.
Today, thanks to its widespread distribution, supports thousands of transformer manufacturers and repairs to improve their quality and safety standards. Included the main multinationals.
OXYWELD, based in the town of Sacile north-east of Italy, has been celebrating its 40th anniversary, an important milestone symbol of reliability, continuity in the market and professionalism.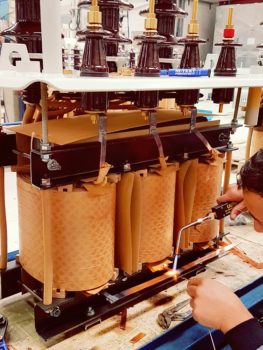 Success at OWELD is founded on the company's expertise and eagerness to develop, market and continuously improving brazing technologies. OWELD is renowned for making the "first move" on oxyhydrogen gas generators production. Current trends in state-of-the-art include the introduction of new, bigger, smarter and highly productive gas generators.
Focus remains on R&D
In an era where technology is constantly changing, OXYWELD, in its modern headquarters, every year invests a wide part of the turnover in research and development, to improve standards, make the technologies always more efficient and reliable, even when installed in tough environments around the globe.
"OXYWELD has spent these forty years delivering strong innovation and a superior customer experience in the field" explained Diego Andreetta – Oxyweld Sales Director. "We want that same quality experience to be reflected also in the coming years. I'm sure this strategy goes the right direction for the future of the company and customers."
"Our work in a sustainable way must continue to evolve, taking into account the fact that every action must be socially fair, safe for the environment and economically sustainable. Operating in a sustainable way must improve the relationship with the environment."
On Oweld.com website, a preview of the new 40th Anniversary logo that will accompany Oxyweld throughout the year. Below some pictures of Oweld equipments.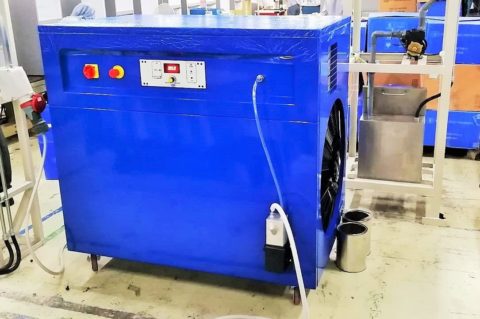 Comments