Hitachi ABB provides Loc Ninh Solar Plant with 220 kV transformer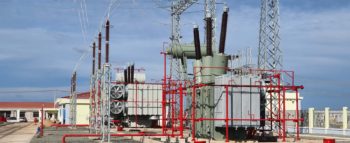 Companies
Posted by Patrick Haddad
Hitachi ABB Power Grids has supplied and commissioned a 220-kilovolt power transformer to Toji Group for the 50MWp Solar Power Plant Loc Ninh 5 in Vietnam.
The Loc Ninh series of solar projects, located in Binh Phuoc, have a total capacity of 800MWp and were developed by Hung Hai Group.
To power its economy – one of the fastest-growing in the region, Vietnam aims to tap into its tremendous renewable energy potential: four to five kilowatt-hours per square meter of solar incidence and 3,000 kilometres of coastlines with consistent winds in the range of 5.5 to 7.3 meters/ second. This solar power plant will feed electricity to the Vietnam grid.
"We are excited to partner with Vietnam to strengthen its electrical networks and integrate more renewable energy. Expanding local manufacturing of essential equipment in the country will help us to contribute to that," said Chandan Singh, Managing Director, Hitachi ABB Power Grids Vietnam Co. Ltd. "Enhancing the manufacturing facilities of power transformers is one step in that direction".
Hitachi ABB Power Grids' power transformers facility in Hanoi, Vietnam recently upgraded its transformer manufacturing and testing facilities from 171 kilovolts to 230 kilovolts. Local manufacturing capabilities will help meet quick turnaround times required for solar and wind power plants, create a credible local service ecosystem and also reduce transportation costs for customers.
Source and Photo courtesy of: Hitachi ABB
Comments