Westnetz delivers new substation to Bad Laasphe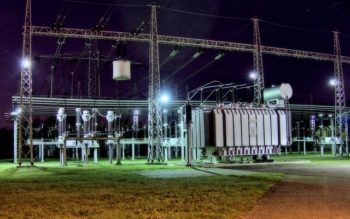 Service
Posted by Patrick Haddad
A new 90-ton Siemens transformer has been delivered to a Westnetz substation in Bad Laasphe as part of a €3 million investment into the local grid.
The heavy cargo travelled from Dresden to Wittgenstein on a 33-meter-long, 629-hp low-loader which weighed around 150 tons with its heavy load.
The preparations for the transfer from the special low-loader to the remote-controlled and self-propelled platform took two hours. The large transformer was slowly lifted with hydraulic jolts, then lowered onto rails and pushed onto the "Sefiro".
A crane was not a viable option in this case, explained Westnetz project manager Henning Münker: "We would have needed a 500-ton crane, but that would have been much more expensive and difficult to realize on the subsoil."
A new switchgear house is being built at the substation, and the entire retrofit should be completed in the spring of 2022. Here, technology from the 1960s will be replaced by modern technology. The new transformer will ensure that the incoming high voltage of 110,000 volts is transformed down to both 30,000 volts and 10,000 volts in a single step.
Westnetz' total investment amounts to about €3.1 million, with the transformer costing another €500,000. The new transformer should be connected to the grid in April.
Source: Siegener Zeitung
Photo (for illustrative purposes): Substation HDR / Harald Landsrath / Pixabay / Free for commercial use
Comments