Waves Singer to buy Heavy Industrial Complex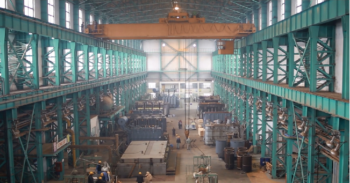 Companies
Posted by Patrick Haddad
Household appliance company Waves Singer Pakistan has expressed interest in buying transformer manufacturers Heavy Electrical Complex.
"The board of directors of Waves Singer Pakistan Limited (WSPL) has approved submission of an expression of interest (EOI) for the acquisition of 96.6 percent shares in Heavy Electrical Complex (Private) Limited (HEC) from the Government of Pakistan by way of privatization process," a bourse filing read.
In November last year, the Cabinet Committee on Privatisation approved the transaction structure for the divestment of 96.6% shares of HEC.
This was the seventh transaction approved since the start of the privatisation plans adopted in October 2018.
This gives HEC ready access to several key customers, including electricity distribution companies. Approximately 20 acres of additional land is available for diversification and expansion. HEC has a high-quality power transformer manufacturing facility with an annual production capacity of 3,000 MVA.
"The power sector in Pakistan is rapidly growing with further generation capacity being added and more investment to be made in the transmission and distribution network presenting the significant potential to expand and diversify into distribution transformers, power transformers," AB Core CEO Khurram Schehzad was quoted as saying by the publication.
Source: Geo News
Photo (for illustrative purposes): Manufacturing floor / HEC /
Comments